"*El Shaklan".

The Immortal classic example of the Golden Cross, Spanish-Egyptian Bloodlines
How and why I came to choose the "Golden Cross" as exemplified in El Shaklan
One day in 1985 I was busy at my Birkenstock shoe store in Beaverton Oregon. My friend Walter Heuser called me from Germany asking me to join him in Germany to look at a three-year-old colt named Shahwan. He was an up and coming prospect for representing the 500-year-old Marbach Stud's Legacy because of his 100% Marbach lines. Walter requested I purchase Shahwan because of a family emergency that forced the sale. He knew Shahwan was meant to be with me.
During my trip, we stopped by Aachen to watch the annual Nations Cup Championships. Represented there were the horses bred by the farm, Om El Arab. Heinz and Sigi Merz were the owners and breeders. Sigi's leadership had led them to cross the Egyptian stallions that German breeders had imported from the Nazeer lines to Spanish mares that at the time were valuable as very strong line bred pedigrees. Many limiting factors in Spain such as African Sleeping sickness and Elephantitis forced breeders to keep their lines close because of their limited gene pool. The Spanish breeders and the Yeguada Militar were ruthless in culling their breeding stock. The result was a phenomenal group of mares that passed on their distant bloodlines. Through a hundred years of breeding, the horses imported back to Spain were related closely to older Egyptian lines that had seen a circuitous circle of imports and exports from Egypt to England and back to Spain. Through a series of imports by The Duke of Veragua, those lines contributed to a wonderful hybrid cross of distantly related mares and stallions. The Egyptian Agricultural Organization or EAO had a stallion named Nazeer who concentrated the best bloodlines of old and new.
His sons were exported to Germany and other countries and contributed to some of the most prolific breeding stallions of Egyptian blood. Morafic had a son named Shakr El Masri who Sigi Mertz bred to the Queen mare Estopa resulting in El Shaklan. He was born in 1975 on the original farm, Om El Arab in Germany. He spent two breeding season's in England at Pat and Joanna Maxwell's Lodge Farm where he won several championships including British National Junior Champion Stallion. He returned to Germany in 1978 where he also won the Junior National Champion title. He was shown at the European Championship in Paris and was crowned European Champion. In 1982 *El Shaklan traveled to the United States. He was shown at the US Nationals twice, tying for first place in 1983. He was US Top Ten in 1983 and 1985. After hearing about him in Aachen, I immediately upon arriving home inquired of him. He was in Santa Ynez with Doug Dahmen. I traveled to see him in person and booked my mare HAF Valagata by Talagato, who was a result of the Spanish and Egyptian cross, to *El Shaklan that season. The resultant son, El Marshaklan, was lauded as the highest scoring Gold Medal winner in the Annual Crabbet Arabian Show in Salem Oregon in 1987. There is a photo of him here and I will present a future video of this colt as time goes on. I followed *El Shaklan's and Om El Arab's exploits through that year and developed a friendship with Heinz Merz. I supported their efforts to get him back to the US Nationals that year in 1985. I traveled to Albuquerque to watch him in the stallion finals. I was very fortunate to prepare *El Shaklan's feet in the grooming stall preparatory to his presentation in the stallion finals, a specialty of mine I had learned from observing, Bruce Howard and other show barns I followed in my youth. The video on this post was done with me on the rail that has gone viral in *El Shaklan's circle of admirers. I was in the right position to get a valuable full range presentation of this magnificent stallion.
I have plenty of other footage of the preparations in the stalls and the paddock before he went into the ring that remains to be digitized. *El Shaklan was sold to Brazil in 1985, against Sigi's wishes. He was Brazilian National Champion Stallion. In 1990 he was again sold to Count Federico Zichi-Thyssen of Argentina. Click this site. This is where *El Shaklan spent the final years of his incredible life, being royally treated like the king he was.
El Shaklan
Pat and Joanna Maxwell of Lodge Farm had sold me a straight Spanish colt named *Zalamero in November 1985. Because of my fascination with the Golden Cross that *El Shaklan demonstrated, I had embarked on a course of breeding the ingredients of Spanish and eventually the Egyptian, visit http://www.adl-usa.com/. I had gotten to my fifth generation of very finely bred Spanish lines and was ready to start on Egyptian when I was forced to disperse my herd.
My book "The Horse Listener" chronicles the story of my efforts. *El Shaklan had a wonderful disposition that I desired in my future mares. My two mares are related to him, also the Marbach lines closely related to my stallion *Shahwan GASB who I eventually purchased and imported to the US in 1992. I plan on breeding those two mares to *Shahwan GASB using his frozen semen to produce a colt and a filly who is featured as future offspring that I write about in my trilogy book series "The Horse Listener". The future colt Dazshtan and filly Bint Shahwan will be embarking on adventures in their travels to the Middle East. A Screen Play of the trilogy is planned for eventual movie using these future Arabian offspring of *Shahwan GASB.
Stay tuned for that.
Meanwhile, please leave comments below sharing your experiences.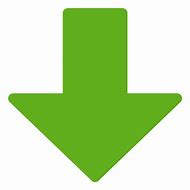 Please follow and like us: