The Horse Listener by Mark M. Hanna
---
This book brings to life my quest to fulfill my eternal love for the Arabian horse. Keeping that dream alive through heartbreak, triumph, defeat, and perseverance; my dream is fulfilled creating a forever bond that will live throughout the eternities. A must-read book based on true life events giving all an understanding of the passion and kindred connections between horse, man, and the creator. It provides an easy to understand and the proper way to approach the horse to develop a long-lasting partnership.
This story is the next best thing for all horse enthusiasts, especially the ones who want to improve their abilities to truly and deeply connect with any horse on an entirely spiritual level.
I have created two characters, Matt and Mike, to share my evolution in becoming a Horse Listener. The book comes Autographed and personalized for gifting.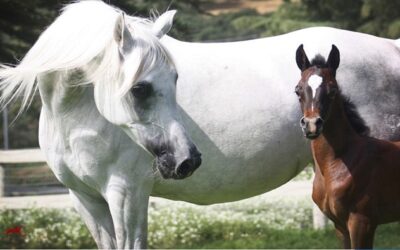 CHAPTER 1 Miracle of Birth The big, beautiful, gray Arabian mare circled in her stall; her waters had already broken. She had lain down once already to position the foal. Her contractions were closer together now. She lay down again and started that one big push....
read more